Sustainability ambition launched as new plant sets benchmark
Concrete measures taken to achieve zero carbon emission goals.
BWI 2.0 strategy advanced by new management team with global background.
Global footprint expands to provide safe, comfortable, smart and sustainable mobility solutions.
Nov. 21, Beijing. BWI Group announces its latest sustainability ambition with expectations to achieve carbon-neutrality in operations by 2027 and net-zero greenhouse gas emissions by 2050 across its supply chain. This announcement was made along with a series of other worldwide initiatives at the start of the production ceremony of the company's Zhangjiakou Manufacturing Base.
George Chang, Board Director and Global CEO of BWI Group said at the ceremony on Nov 17:
"BWI Group is actively taking the responsibility of corporate citizen as a key link in the auto industry upstream value chain. We launched concrete measures worldwide in all our sites to empower customers to realize their carbon emission goals."
BWI Group has developed an ambitious carbon neutral plan to promote customers' sustainable development activities around the world. The first step is to power all BWI Group manufacturing facilities with 100% renewable energy by 2027, which will help the group achieve carbon-neutral emissions in operations in the same year.
The second step is to remove an equivalent amount of all 7 greenhouse gases from emissions in production and supply-chain activities to achieve net-zero greenhouse gas emissions in supply chain by 2050, according to BWI Group's ambitious sustainability plan.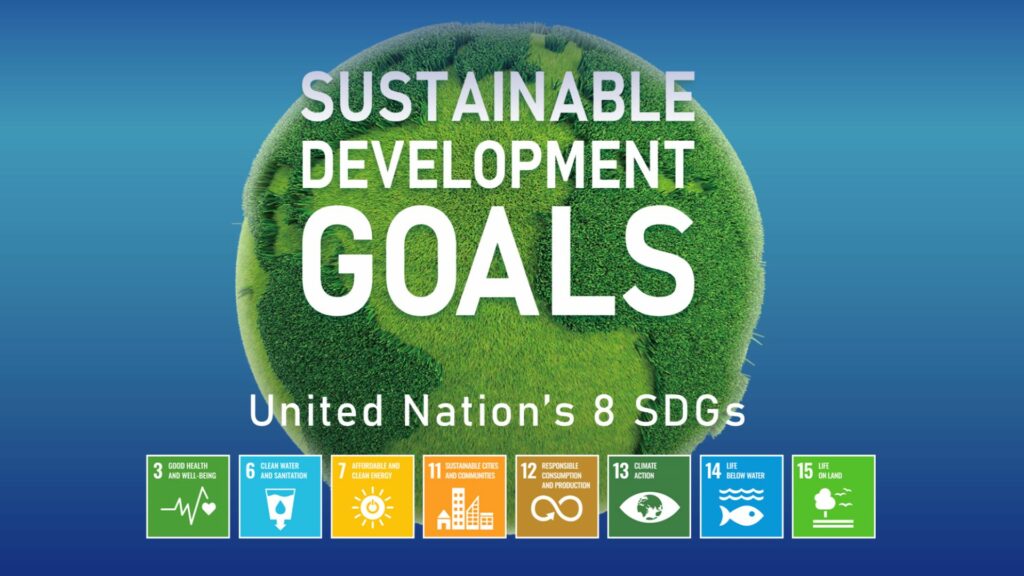 To reach these ambitions and targets, BWI Group has developed 8 workstreams to drive decarbonization in its organization. This initiative is directly related to 8 of the 17 United Nation's Sustainable Development Goals and indirectly related to all 17 goals.
BWI Group has established a Sustainability Board and appointed a Global Sustainability Director to oversee the initiatives mentioned above. A dedicated project champion with a specific scope of work has been selected to drive each initiative.
The sustainability initiatives have involved several reporting and auditing initiatives that measure the group's progress towards sustainability targets, including the following globally accepted approaches: Science Based Targets initiative (SBTi), Carbon Disclosure Project (CDP), NQC (SAQ 5.0), EcoVadis, Responsible Business Alliance (RBA), Responsible Mineral Initiative (RMI), and Conflict Mineral Reporting Template (CMRT).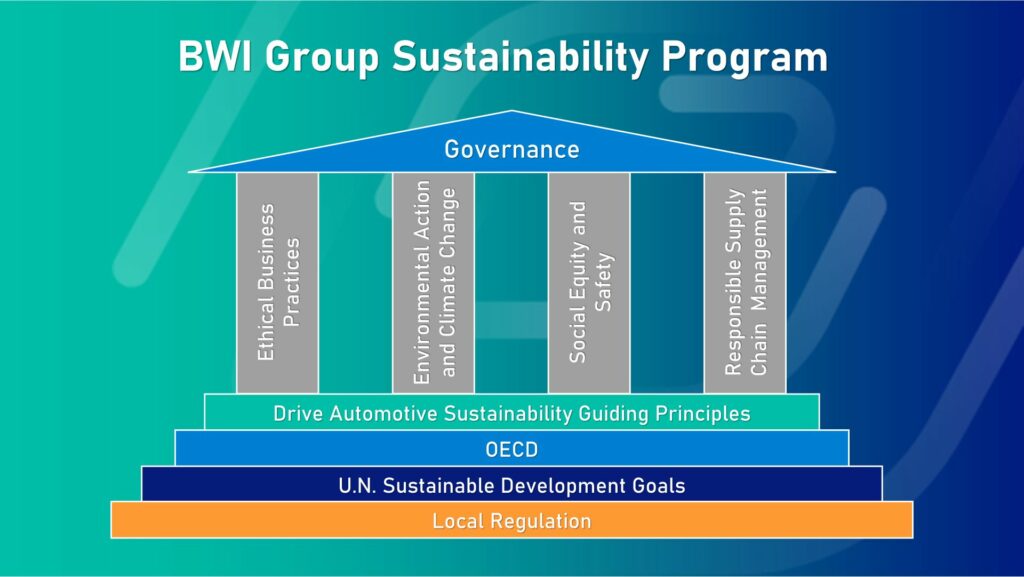 As an active component of the sustainable development strategy, Zhangjiakou Manufacturing Base will make full use of abundant local green energy, ensuring that the plant operates on 100% renewable energy by 2027. As BWI Group's largest plant, Zhangjiakou Manufacturing Base not only sets a benchmark in terms of its total floor area, but also when it comes to decarbonization efforts.
The Zhangjiakou Manufacturing Base was optimized for intelligent assembly and green building standards from its blueprint through its construction process. It is equipped with sustainable development features such as rooftop photovoltaic for green power generation, solar hot water systems, and LED energy-saving lamps for the workshop.
In addition, it is expected that the entire photovoltaic roof area will reach 22,000 square meters after the completion of the plant. The installed capacity totals about 2 megawatts, which will generate green power of nearly 2 million kWh annually.

"Our Zhangjiakou Manufacturing Base's photovoltaic roof alone will directly cut carbon dioxide emissions by about 1200 ton per year," – said Mr. Chang.